Learn more about us
When my child was 18 months old he had a severe injury in a local childcare center in Miami. His tongue was almost severed. The sad thing about this situation was that they did not notify us right away. They waited until they got him calm and cleaned up. The Owner and Teacher showed no remorse or concern. He had to get stitches with no anesthesia. This was in 2001. Although angry, I turned my anger into something positive. I decided to open a childcare center and make a difference. I opened 1 World Learning Center in 2005 and I've been open since. My passion is to provide a safe learning environment for all kids. Although I'm the Owner, I too, teach a class. I love what I do. I am Antoinette Patterson the proud owner of 1 World Learning Center where your child 's safety is our #1 priority and "Education" is our middle name.
We are Gold Seal Accredited

1 World Learning Center is a member of Green Apple Accreditation of Children Services. We are ACCREDITED!!! Accreditation is a mark of excellence when a center proves that it continuously maintains high standards of quality in early childhood education and care.
Our commitment includes, but is not limited to the following: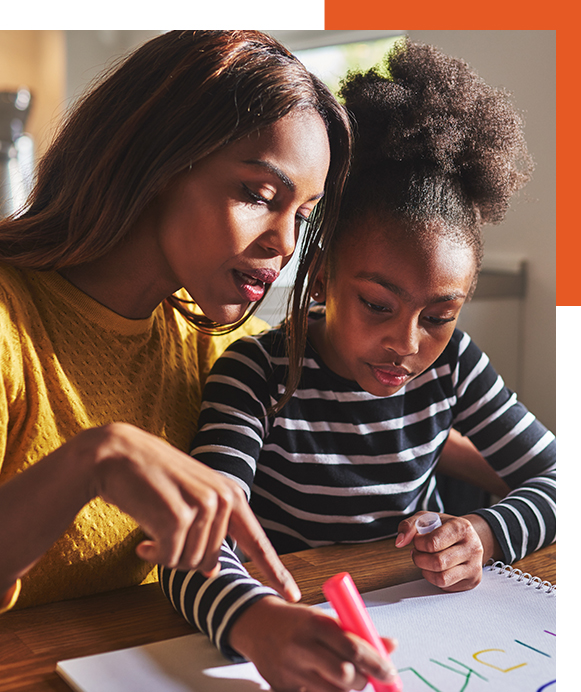 A loving and caring staff, which is properly trained to care for your child.
Low teacher: student ratio to ensure top shelf service for the children and parents.
An innovative learning system, which gives children positive experiences to stimulate their many phases of growth and development.
We encourage parental participation in all our programs, activities and field trips. We value any suggestions you may have about our curriculum in teaching your child as well as suggestions about the center. Our doors are always open. Again THANK YOU for choosing "1" World Learning Center.
Admission Policy
Policy
1 World Learning Center is committed to offering access to the center and it facilities, to all adults and child, inclusive of gender, marital status, family status, age, disability, race, sexual orientation, membership of the Travelling Community and religious belief.  The childcare service operates an "open door" policy (parents/guardian are welcome at anytime).  We see this as an important factor throughout the child's stay with 1 World.
Admission Procedure
1 World Learning Center maintains an Advance Booking Register in order to facilitate parents seeking childcare.
1 World Learning Center will take into consideration a family needs for childcare that are urgent and if we can facilitate we will do so.  (Take into consideration moving to the area, etc)
1 World Learning Center will maintain a waiting list when there are no places available.  It will be on first come basis.
Parents can contact the Director in relation to assistance sought in relation to fees. The service will look at it on a case by case bases.
The service cater for child from the age of 3 months to 5 years.
Dropping off and picking up children
For Safety and the well being of your child, it is requested that only Parent/Guardian or Designated person can pick up your child.
Parents or other designee must sign in and out when dropping off and picking up your child.
It is of the utmost importance that names and details of everyone authorized by parent to pick up your child is put on the application form.
 We also request that parents/guardians contact 1 World Learning Center in advance if someone other than themselves is picking up your child, even if they are a designated person.  If we are not informed it will delay the child's pickup, as we will need to contact the parents.
Children must always be picked up on time.
Our philosophy is guided by decades of research that have repeatedly demonstrated that the years leading up to enrollment in elementary school are the most crucial in a child's life in ensuring future success. It is essential that these formative years are spent in an atmosphere that nurture young minds for academic learning as well as social competence.
Our difference is expressed in our status as a childcare center. Our bottom line is successfully providing education and enrichment to children. This approach to early childhood education ensures our students the highest possible ratio of caregivers and other measures that foster the intellectual and emotional growth of our students.
We're There for You and Your Child
BELIEFS:
Education is our passion and we believe that each young child has talent and potential;
We believe that a good education has quality.
Early learning experiences have a significant effect on later life and that diverse experiences develop well-rounded individuals;
Staff have a right to a respectful, safe and healthy owrk environment.
VALUES:
A loving and caring staff, which is properly trained to care for your child;
Low teacher:student ratio to ensure top shelf service for the children and parents;
An innovative learning system, which gives children positive experiences to stimulate their many phases of growth and development.
EXPULSION POLICY
Unfortunately, there are sometimes reasons we have to expel a child from our program either on a short term or permanent basis. We want you to know that we will do everything possible to work with the family of the child(ren) in order to prevent this policy from being enforced. The following are reasons we may have to expel or suspend a child from this center:
Immediate Causes
for Expulsion
The child is at risk of causing serious injury to other children or him/herself.
Parent threatens physical or intimidating actions towards staff members.
Parents exhibits verbal abuse to staff in front of enrolled children.
Parental Actions for
Child's Expulsion
Failure to pay/habitual lateness in payments.
Failure to complete required forms including the child's immunization records.
Habitual tardiness when picking up your child. Verbal abuse to staff.
Child's Actions for
Expulsion
Failure of child to adjust after a reasonable amount of time.
Uncontrollable tantrums/angry outbursts.
Ongoing physical or verbal abuse to staff or other children.
Excessive biting.
Prior to expulsion, a parent will be called and correspondence will be sent home indicating what the problem is, and every effort will be made by both the center and the parent to correct the problem. If, after one or two weeks, depending on the risk to other children's welfare or safety, behavior does not improve, and the center finds that they can no longer accommodate the child, the parent will be asked to remove him/her. The parent will be given a minimum of one week's notice to find another center to provide care for this child.