Welcome to #1
World Learning Center
At 1 World Learning Center, we strive to provide a safe and educational learning environment. As mothers and teachers, we understand the importance of safety especially in today's society as so much is going on. In addition to providing a safe learning environment, we seek to give your child the educational foundation he/she needs to continue on with there education for the years to come.
At 1 World Learning Center, we create LEADERS – Learn, Educate, Advocate, Develop, Empower, Respect and Success.
Our Services
We play together, learn together and work together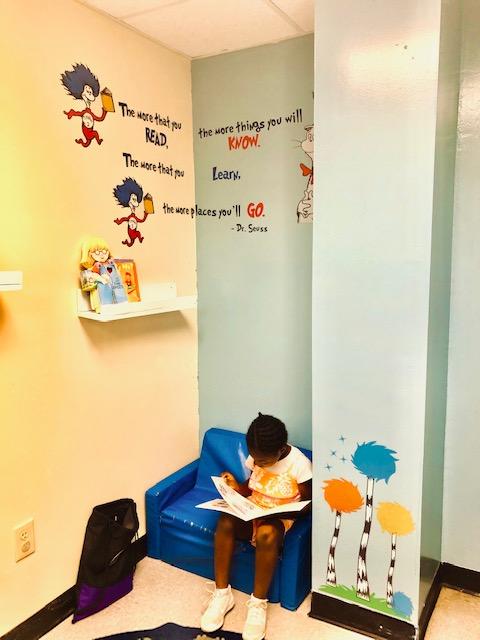 Reading skills at different ages
Babies (ages 0–12 months)
Begin to reach for soft-covered books or board books
Look at and touch the pictures in books
Respond to a storybook by cooing or making sounds
Help turn pages
Toddlers (ages 1–2 years)
Look at pictures and name familiar items, like dog, cup, and baby
Answer questions about what they see in books
Recognize the covers of favorite books
Recite the words to favorite books
Start pretending to read by turning pages and making up stories
Preschoolers (ages 3–4 years)
Know the correct way to hold and handle a book
Understand that words are read from left to right and pages are read from top to bottom
Start noticing words that rhyme
Retell stories
Start matching letter sounds to letters (like knowing b makes a /b/ sound)
May start to recognize their name in print and other often-seen words, like those on signs and logos
VPK (Voluntary Pre-kindergarten)

Tutoring services for children ages 5-9

Uniforms (mandatory for ages 1 -5)

Curriculum Used at 1WLC – Creative Curriculum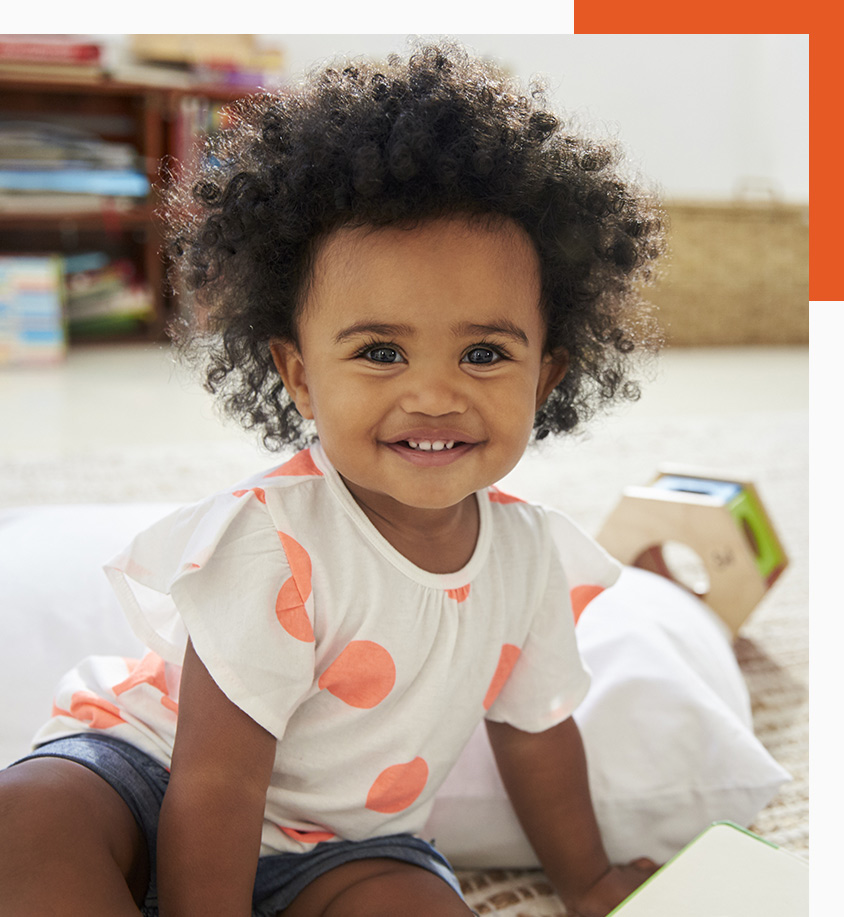 INFANTS
(3 weeks to 12 months)
Sensory play is any activity that allows babies to safely explore using any combination of their senses in creative and spontaneous ways. By providing a variety of baby-friendly, open-ended, every-day materials, infants and young toddlers have the opportunity to discover how their senses work through imagination-based play and experimentation.
TODDLERS
(1 – 2 Years)
Researchers are confirming that children do their most important learning before the age of five. The quality and extent of the stimulus children receive in their first three years greatly affect how their minds develop: how they learn, behave, think, and cope emotionally.
At 1 World Learning Center we provide a loving and caring staff that engages the children to learn and have fun while learning. Our teachers come up with creative and innovative ways to gain the attention of your child so that all children are included.
Watch Us Learn

Happy kids! Happy Teachers! Learning is FUN!
Small classroom sizes that are safe and teachers love teaching our future leaders of America. At 1WLC we create LEADERS: Learn, Educate, Advocate, Empower, Respect & Success.
Testimonails
What Parents Say About Us


Aizen has been attending 1 World Learning center since he was 11 months old. With him being in their care, within a month there were drastic results. Such as a time along with all the normal milestones of a one-year-old, I took him out to the fair in the farm section he pointed and identified verbally "a pig". That took me by surprise. I knew he was observant and had the potential of high intelligence. I expressed it to the staff. They pushed the potential into reality. He is currently 4 years old. Loves his school, teachers, and classmates. He reads, writes, and expresses himself well. He tells me as his mom that he wants to be a scientist! This school exposes how bright my child's future will be.
Ms. Skyrie


My daughter Tayla has been attending 1WLC since she was 3 months, she is currently 5 years old. The staff is professional, the center is clean and well kept. Thanks to the teachers Tayla has learned a lot from knowing how to spell her first/last name, solve basic math problems and spell words. I love 1WLC and highly recommend it to anyone.
Ms. Terracita


My daughter has been attending 1WLC since she was 3 months old and she is now 4 and will be graduating this year. 1WLC is a great school and I am glad she is part of a growing, loving, and educational environment. Thanks, Ms. Antoinette for having a great school!!
Mr. Cannady


My son, Tariq, has been attending 1 World since the tender age of 6 weeks old. There are so many things I LOVE about this school – from the individualized attention my son receives to the adorable, educational art projects they create. Most importantly, my 10 month old, who is very particular, smiles broadly when he sees his teachers. I can go to work in peace knowing that he is in such loving hands!
Dr. Hamin


I'm glad my son attends 1 World. He has been going thier since he was an infant at 3 months and he is now 14 months old. The center is clean, safe and nuturing. I love the small class room sizes, which makes it better for the teachers to have more one on one learning with the children.
Ms. Kerlande


My daughter has been going to 1 World since she was 1. So it's now been a year and a few months. They really put your kids first. When they say 'Education' is their middle name it is so true. My daughter is excelling in her learning. I appreciate this childcare center and my daughter loves her school.
Mrs. Dobson


I enrolled my daughter Zay at 1 World when she was 6 months. She will be two years old soon. I'm glad she attends 1 World as they are a great childcare center. She enjoys going to school. Thanks 1 World for being a loving, caring and nurturing childcare center.
Ms. Sasha
Contact Us
Get in touch with us